From Fear to Confidence Workshop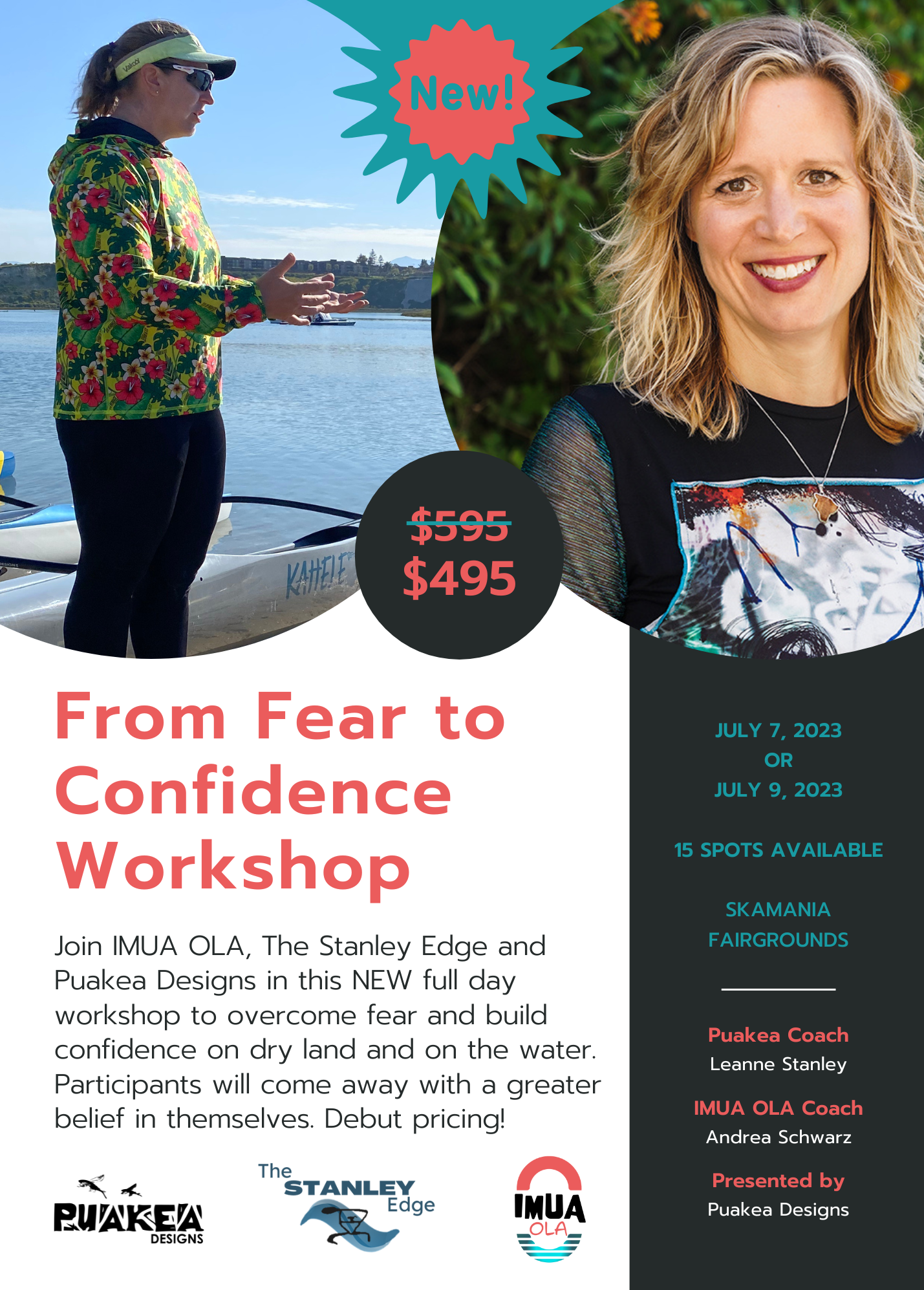 Take life to the next level. Transform the fear that is holding you back. Unleash your
confidence.
Friday, July 7th, 2023 OR Sunday, July 9th, 2023
Join IMUA OLA, The Stanley Edge and Puakea Designs in this full day workshop to overcome fear and build confidence on dry land and on the water. In the morning, Andrea (IMUA OLA) and Leanne (The Stanley Edge) will guide you through the path of overcoming fear to make you fearless and courageous. In the afternoon, they will walk you through how to use this courage as the foundation to build your confidence. Participants will then get to put this into practice on land and in the water. 
This one-day workshop is programmed for those looking to take life to the next level, overcome fear of what is holding them back, unleash their confidence or build their paddling from within. 
Our goal with this workshop is to impact lives beyond paddling or the Gorge, where participants will come away with a greater belief in themselves and a more intimate connection with their paddle craft.